DISCOVER YOUR PERFECT DESIGN
Our in-demand jewellery is created by first understanding fashion trends and what the market wants. You are sure to discover your perfect style in our catalogue of over 10,000 designs. If you have something more unique in mind, you can customise your concept using the latest 3D Design Softwares, manufacturing technology and over 50 years of jewellery expertise.
TRADITION MEETS INNOVATION
While we pride ourselves on using the latest technology to develop our products, our real value is in the hands of our skilled artisans who have over half a century of expertise in crafting jewellery. All your customised precious and semi-precious stones will be selected by our GIA certified experts to ensure you get the best quality jewels.
A GLOBAL REACH
Our jewels are carried in 50 different countries in 7 continents because of our professional and meticulous approach to maintaining global manufacturing standards and certification. All our jewels are responsibly sourced.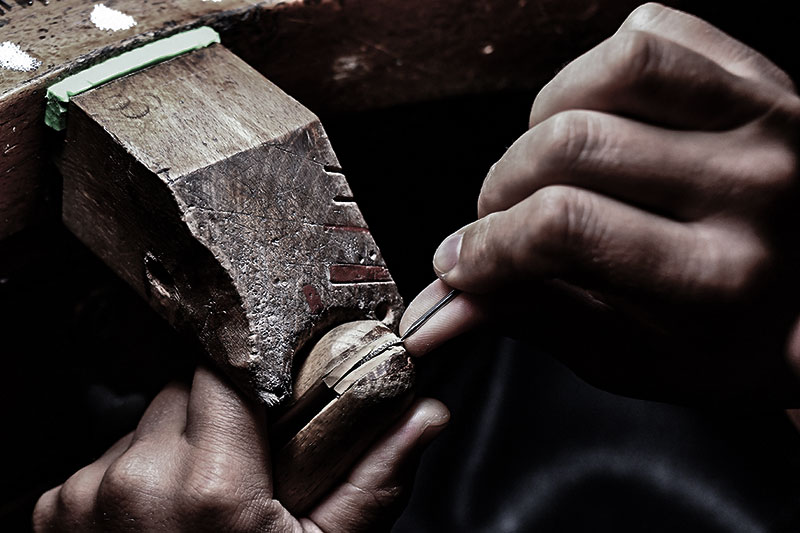 A PARTNER YOU CAN TRUST
By regular participation at international fairs, we gain fresh market insights and discover new industry trends and technologies to use in developing our collections. We collaborate with our customers; help analyse their sales and then guide them through making the best-informed choice that suits their business. All our factories meet the highest working standards and will always work with you to meet your requirements.
WORKING TOGETHER
We prioritise simplicity throughout our process while keeping our focus on quality control. Our multilingual sales team offer jewellery and sales consultancy as well as additional services like packaging, labelling solutions, efficient ordering via our B2B platform, flexible delivery schedules and more.We are here for our employees, partners and customers and open in the way we operate.